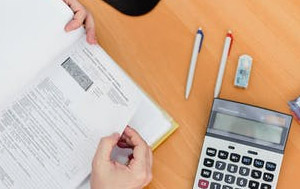 Back in 2009, the US Government announced the HAMP Program, Home Affordable Modification Program.  The first group of homeowners started getting modifications, and many of those loan modifications had an "interest only" time period, usually 5 years.  Now, the 5 years is coming up, and homeowners could be in for a large sticker shock when their interest rates on their loan modification go up. See the Chicago Tribune Article.
You were allowed to keep your house, and maintain the status quo for 5 years, when you might have lost your house much earlier without the HAMP program.  Now, the reality of the high amount you owe is back again.
There are definitely things that a homeowner can try to do right away, before the rates do increase.  Try for a refinance, before you fall behind in your payments.  By law, the lender has to give the homeowner 120 days' notice before the payments go up.  Go to your lender, or to a totally different bank.  Just  do it quickly.
When the payments do go up, make the payments if you plan on staying in the house, so that you can still have hope of refinancing. Don't count on any other government program to allow you to refinance or modify your loan again if you are behind in your payments.
If you just cannot afford the payments now that they have gone up, you should call a bankruptcy or foreclosure lawyer to discuss your options.   You may be able to allow the bank to foreclose on the house, and walk away from the house without owing anything, if you already filed a bankruptcy case.  If you haven't filed for bankruptcy, that might be an option for you.
It is important to act quickly to figure out your options before you don't have any.  If you have questions, call  us; we can help you.
Daniel  J. Winter
BankruptcyLawChicago.com
312-789-9999
Offices in Chicago, Gurnee,  Oak Lawn, and Skokie, Illinois.