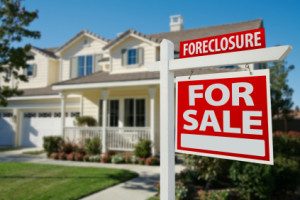 • Have You Missed A Few Mortgage Payments?
• Received Letters From Mortgage Companies Threatening To Foreclose?
• Are You Afraid You Are Going To Lose Your Home?
There Is Still Hope!
You still have valuable rights. We can help you protect your rights AND YOUR HOME.
The Law Offices of Daniel J. Winter ARE the premier Homeowner's Rights Attorneys in Northern Illinois and Southern Wisconsin.
We Are Here To Help You
Many turn to a bankruptcy attorney for foreclosure help falsely believing that filing for bankruptcy is the only option they have left. By making an appointment with a qualified bankruptcy attorney at Bankruptcy Law Chicago, families facing a financial crisis can discuss their particular needs and learn ways to avoid losing their home.
If a bankruptcy is determined to be the best solution, a bankruptcy attorney will explain the process and be available to their clients throughout the entire process. We can also help by defending a foreclosure case in the state court.
Bankruptcy Stops Foreclosure And Helps You Keep Your Home!
We can STOP the mortgage companies from proceeding on the foreclosure of your home. We can FORCE them to come to the negotiating table so that you can keep your home. You will have other options than the ones dictated by the mortgage companies.
CALL US NOW TO REVIEW ALL OF YOUR RIGHTS AS A HOMEOWNER!
We also provide representation to:
• Stop license suspension or get your license back
• Stop utility shutoff by ComEd, Peoples Gas, Nicor & phone company
• Eliminate medical bills and some income taxes (Federal and State)
• Stop collection by the City of Chicago for parking tickets and stop the "boot"
… so you can get a fresh financial start.
We pride ourselves on the personal, one-on-one approach we take in our client's case. To schedule a consultation with an experienced bankruptcy lawyer, contact us at 312-789-9999