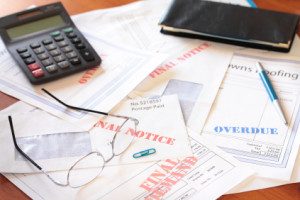 We can help you solve your credit card debt problems by filing Chapter 7 bankruptcy to eliminate the bills, if you qualify, or Chapter 13 bankruptcy to pay some percentage of the bills back in a payment you can afford.
Chapter 7 Bankruptcy allows you to eliminate "unsecured" debts such as credit card and medical bills, and utility bills, while allowing you to keep certain property. In most cases, people may keep their personal belongings, and their home, and car.
Chapter 13 Bankruptcy is a court-ordered payment plan which allows you to keep property by catching up in any payments that you are behind, and by paying the rest of your bills in a percentage, over 3 to 5 years, depending on what your family can afford.
We will stop the bill collectors from calling. After you file a bankruptcy case, ALL of your bill collectors are REQUIRED to stop calling you, threatening you, suing you, or garnishing your paycheck.
It is best to get legal advice from an experienced bankruptcy attorney to find out the best way to proceed based on your unique situation.
We pride ourselves on the personal, one-on-one approach we take in our client's case. To schedule a consultation with an experienced bankruptcy lawyer, contact us at 312-789-9999.