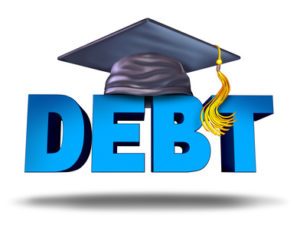 The Latest Student Loan Payment Plan Options are HERE!
You Can SAVE Money Now WITHOUT Bankruptcy!
I am Attorney Daniel J. Winter, and I want to help you begin your life, buy a house or car, and find a way to deal with your Student Loans, so that you can work toward YOUR goals. I am a trained Student Loan Lawyer, and I will analyze your situation and give you the best options for repayment of your crushing Student Loan Debt, AND, get you on the path to Student Loan Forgiveness!
I can do this without Bankruptcy, and help you navigate all of the newest Income Driven Repayment Plans. Also, you might even be able to get your loans forgiven! Every person's situation is different, so it's best to review your loans to see what plans are available.
Here are a few little-known facts about Student Loans:
• You are NOT required to pay off the entire balance of your Federal Student Loans.
• You may be able to lower your monthly payment simply by submitting the correct forms, no "approval" needed!
• You can change your payment plan whenever your living situation changes
• There are certain time deadlines to get relief on your Federal Student Loans
Click HERE to Register for a Free Account and Get Your FREE Review of YOUR Student Loan Options!
Then, you can register with your contact information, and answer the simple intake questions.
Once you complete the intake, you will get a free analysis of your Federal Student Loan Debt. To help you take action to take control of your Student Loan Debt, we will contact you as soon as possible after we review your information, and let you know how we can help you!