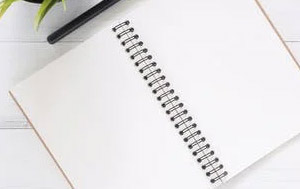 What do these figures mean?  These are the guidelines for people to help determine whether they are eligible to file Chapter 7 or Chapter 13 Bankruptcy.  In Illinois, here are the figures for each household size: For 1 person:  $47,469;  2 people :  $61,443, 3 people; $72,342; 4 people:  $83,546 and add $8,100 for each individual in excess of 4.
 The next step, when you go to see an attorney for a possible bankruptcy case, you need to provide your pay stubs for the last 6 months.  That last 6 month time period is what determines your average income for the means test.  If your family's income is higher than that median income level, it does not mean that you automatically do not qualify for Chapter 7 Bankruptcy.  It means that the attorney needs to complete the full means test, where you get to deduct certain allowed expenses.  After the means test is completed, you'll know whether you qualify for Chapter 7 Bankruptcy or not.  If you do not qualify for Chapter 7 Bankruptcy, the means test will determine how much of your debts you have to pay in a Chapter 13 Bankruptcy case.
These figures are slightly lower now for 1 and 2 person households and slightly higher for 3 and 4 person households.  This means that it will be slightly harder to qualify for bankruptcy than before for those families. But, remember that the means test is complicated, and there are many factors to take into account.  Compare these figures to the last figures from April 1, 2014
.
We can help you navigate through the whole process. Call us with any questions you have.  We have offices in Chicago, Gurnee, Oak Lawn, and Skokie, Illinois.
Daniel J. Winter
BankruptcyLawChicago.com
djw@DWinterLaw.com
312-789-9999