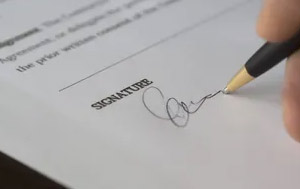 A while back, I wrote about Debt Settlement, and whether it was a good way to avoid bankruptcy.  Most people don't want to file bankruptcy, and try many different things to avoid bankruptcy.  Debt Settlement, in certain circumstances, can help.  There are pitfalls.  I mentioned some of the pitfalls, which are that companies are not guaranteed to agree to any type of settlement, you can be taxed on the amount forgiven, and, that once you stop paying long enough to enter into a settlement agreement, your credit can take a larger hit.
Another pitfall is that consumers cannot know which settlement agencies they can trust.  The Debt Settlement Consumer Protection Act of 2010 helps to regulate these agencies, and protect Illinois residents.  It limits the amount of fees and costs that consumers would have to pay.  This is a step in the right direction.
Debt settlement agencies, though, are not attorneys, and cannot give you any legal advice.  We also represent people in debt settlement negotiations.  We have saved people thousands of dollars, and determined their best course of action.  And, if creditors know that you might file bankruptcy, they would be more likely to take the negotiations seriously.
It is most important to consult with an experienced attorney to discuss all of your options.  Whether it is Bankruptcy Chapter 7, Chapter 13, or debt settlement negotiations, we can help you.
Daniel J. Winter
BankruptcyLawChicago.com
312-789-9999
Offices in Chicago, Gurnee, Oak Lawn, and Skokie, Illinois.