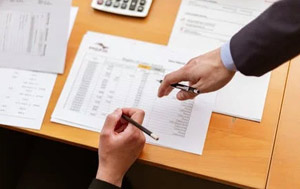 The best event of any bankruptcy case is when the Bankruptcy Court issues the Discharge Order. This means that the Bankruptcy case is done, and the debtor has finished it successfully.   In a Chapter 7, that means that all of the unsecured debt is eliminated, while the debtor keeps any secured items that he/she can afford to continue to pay for, such as houses or cars.  In a chapter 13 case, it means that the 3  to 5 year payment plan was completed successfully.
Now, the person who filed for bankruptcy relief can move on.  One step to planning for the future is to get your financial plans in order.  If you just got out of  a bankruptcy, you'll think that you don't need an estate plan because you don't have any money. That couldn't be further from the truth!!  So many parts of an estate plan have little to do with money.  This kind of planning can avoid problems for you and your family in the future.
The first part of any estate plan is to develop plans for your family in case you are not able to speak for yourself regarding your health care. This document is called a Health Care Power of Attorney.  You should also consider a living will, to document how you wish to be cared for in case of end-of-life situations.
You also need to have a will and/or a trust, which determines who your personal belongings go to.  And, if you have minor children, you'll need to set out exactly who you would want to take care of them in case you die before they are over 21.
These are just some of the things that an estate plan will do for you.  If you don't make your own plan, Illinois state law will determine who gets your property, who takes care of your children, and what happens to you at the end of your life.  And, your loved-ones will know that they have followed your wishes. This will eliminate a lot of stress and anxiety for them.  You'll rest easy knowing that everything will be taken care of.
Also, an estate plan helps protect your assets from creditors in the future. There are certain kinds of trusts that can help you keep assets out of the hands of creditors if you should run into debt problems in the future.
Call us with your questions.  We can help you develop the right plan for you and your family, and give you peace of mind.
Daniel J. Winter
BankruptcyLawChicago.com
312-789-9999
Offices in Chicago, Gurnee, Oak Lawn, and Skokie, Illinois