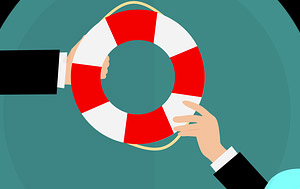 Question: We filed for Ch 13 bankruptcy, but I'm thinking about divorcing. , Should I file for ch 7 before divorce or whats best option?
We are one year into our Ch 13 plan with 100% repayment. We have stopped making payments on house and plan on letting it foreclose or short sale. What is the best advice for me to financially? Do we continue ch 13 together if we can agree to it? Or is it better off for me to file a ch 7 before or during the divorce proceedings? Is there any benefit to me going into ch 7 vs staying in the 13 plan with spouse?
I do not want to stay in the house and am prepared to rent elsewhere with my children. Thank you!
Licensed in IL
My Answer: You, and your husband, if you can get along for this purpose, should speak with your Chapter13 lawyer to discuss your options. If you cannot agree, or, if your interests conflict, your Chapter 13 lawyer may not be able to ethically represent both of you. You may need to hire a new attorney in the Chapter 13, to pursue your best options. Also, you need to discuss all of this with your divorce attorney as well.
You will see that many issues come up during a Chapter 13 Plan, which lasts from 3 to 5 years. These issues are especially tricky if you begin to think about divorce. It is important that you and your spouse are "on the same page" when you start, to try to prevent these problems.
Daniel J. Winter
BankruptcyLawChicago.com
djw@DWinterLaw.com
312-789-9999