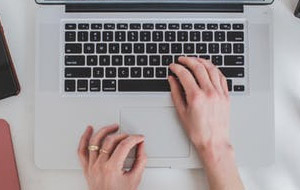 Over the almost 20 years I've been running my own firm, my goal has been to serve the client first and foremost. I opened the Law Offices of Daniel J. Winter in 1999, as a Bankruptcy and Debt Relief firm primarily.  Headquarters, the Original office, is still located in the same building.
Serving Chicago's South Suburbs- the Goal is Service
In approximately 2003, I opened my first satellite office in Oak Lawn, at 107th and Cicero. The goal of opening the satellite office was to serve people in the South Suburban Chicago Area, so that the clients do not have to travel downtown.  No need to fight traffic, hunt or pay for parking.
New South Suburban Office- Palos Heights
In June of 2019, I scouted a new location for my South Suburban clients, in Palos Heights.  The new office is located at 7110 W 127th Street, Suite 150. The office is conveniently located just east of Harlem Avenue, in an office building, between Athletico and McDonald's, with free parking.  Suite 150 is just a few steps down from the main entrance. And, there's also an elevator!  We are in the Nook Coworking space, a sleek, clean, modern office space.
I have appointments available in the late afternoon or evening, by appointment only in this office.  Usually, I have appointments once a week to accommodate clients. And, clients can also set up times to drop off documents and discuss their case with me in person as it proceeds.
We are Here to Serve You!
The goal is to be available as much as possible for my clients, not just by phone or email, but face to face, to help people understand what is happening at all times in their case.
Go to BankruptcyLawChicago.com online, or call to set up a time to meet in our new South Side Office.  Or, you can meet us in our other offices in the Chicago Loop, Skokie, or Gurnee.  No matter what, you'll meet with us personally to discuss your situation in depth!!
We have been helping individuals and business owners with Bankruptcy-Chapter 7, Chapter 13, Foreclosure Defense, Student Loans, and Debt Relief since 1999.  Call for a free consultation!
Daniel J. Winter
BankruptcyLawChicago.com