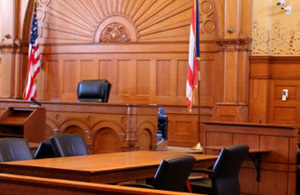 Bankruptcy Courts are Open-Act Fast!
On Friday, January 19, 2018, Congress could not pass a budget, or a temporary resolution to allow the government to keep running.  So, we are now in a "government shutdown".  This doesn't mean that every federal government agency is stopping, at least for now.  According to the United States Courts website, The Bankruptcy Courts have enough funding to last through February 9, 2018.  As long as the shutdown ends before then, the courts will be open.
But, as of now, it is hard to know when the stalemate will end.  If you are facing a home foreclosure, or a wage garnishment, it is important to act now.  Bankruptcy can protect you.  But, don't take it for granted that you'll be able to file bankruptcy to stop these activities and protect yourself!  If the courts close, you will be out of luck!
The lesson is not to wait until the last minute.  It takes many steps to file a bankruptcy case, such as calling an attorney for an appointment, gathering your documents, meeting with the attorney, completing the documentation, completing credit counseling, and reviewing and signing your bankruptcy petition.
Federal courts are open—don't wait! If you live in Northern Illinois, call with questions; we can help you— for now, at least!
Daniel J. Winter
BankruptcyLawChicago.com
312-789-9999
Offices in Chicago, Gurnee, Oak Lawn, and Skokie, Illinois