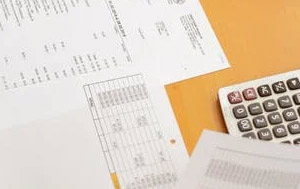 Most people hope that they never have to use a lawyer, ever. If you watch late-night TV, or listen to stand-up comedians, and that's all you knew, you wouldn't want to either. And I'm just talking about the jokes! Late-night TV is also filled with many lawyers' commercials too! You know, the cheesy ones, with the guys in suits, telling you that you'll get "compensation" for your injuries.
So what exactly does a lawyer do? A good lawyer will first listen to you, to understand your goals, and what you want or need to do. Then, with his or her knowledge of the laws, find the best way for you to accomplish that.
A good lawyer is able to explain how each specific part of the law works, and be able to "translate" it into everyday language that you'll be able to understand. Then, with your goals in mind, the lawyer can give you options, and recommend a course of action to accomplish those goals. The lawyer can also explain the advantages and disadvantages, risks and benefits to each option.
We have limited our practice to Bankruptcy and Foreclosure Defense. We can help you through financial problems, if you are dealing with a lawsuit, credit card debt, student loan debt, medical bills, or just plain overwhelmed with money problems. We can see whether debt settlement, Chapter 7, Chapter 13, or defending foreclosure on your home is best for you.
In many situations, you are not required to have a lawyer; but, in every situation, you'll be better informed and save time, stress and money by having an experienced lawyer guide you through the complicated laws that we have in this country. And, your results should be much better! You'll be relieved that you have a good lawyer on your side, representing you.
Daniel J. Winter
BankruptcyLawChicago.com
djw@DWinterLaw.com
312-789-9999
Offices in Chicago, Gurnee, Oak Lawn, and Skokie, Illinois