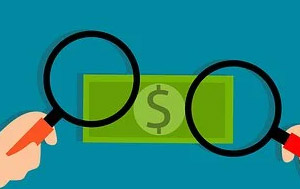 If you are burdened by student loans, help is on the way!  The U.S. Department of Education is revising the Pay as You Earn program (PAYE) to be REPAYE. (Clever, get it?).  This new program, based on the President's executive order last year, is meant to help the approximately 70% of recent college graduates with loans.  There will be a new formula to determine your "discretionary income", and payments will be capped at 10% of that.  If you pay for 20 years, the loans can be forgiven.  You have to pay on time, every time, of course!  For graduate school loans, you'd have to pay for 25 years.
See the New York Times Article about the new program, scheduled to start after November 1, 2015.  Many of the guidelines are spelled out there.
Remember that this program is only good for Federal Student Loans, given by the US Department of Education, and other federal programs, not private student loans from banks.
This is a very important development, and, if you need help navigating the system, call us.  We can help. We can also help with any other financial problems you may have.
Daniel J Winter
BankruptcyLawChicago.com
djw@DWinterLaw.com
Offices in Chicago, Gurnee, Oak Lawn, and Skokie, Illinois
312-789-9999