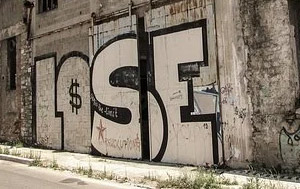 Your credit score is very important.  A credit score helps banks and other lenders determine whether you can borrow money to buy a house or a car, and, what interest rate you get when you borrow money. One percentage point difference on a mortgage for a house can mean literally thousands of dollars difference in how much you end up paying for a house.  People would do anything to get their score up (almost!).  This is why "credit repair" has become big business.  And, with the big business comes many scams.
How do you spot a scam?  Use your head!  Ask questions!  If it sounds too good to be true, it is!  This article by Credit Karma gives some great pointers on how to spot a scam:
These are good ways to spot just about any scam, such as:  1.  The big promise: to get rid of all negative credit information.  2.  Demanding payment before the services are started;  3.  Email solicitation.  4.  Telling you to do something illegal such as applying for credit in a social security number other than you own;  and  5. Giving you a vague contract to sign.  If you spot any of these things, run, don't walk, away! I wrote earlier that there  is no credit repair fairy! That's still true!
Here is what you can do to avoid a scam, and protect your credit.  Get a truly free credit report from Annualcreditreport.com.  You are entitled to one free report from each agency each year.  You should get a report from one agency, and check it for errors. If you see mistakes, or need to contest something, YOU can write the letter to the credit bureaus, disputing the mistakes.  They have 30 days to respond.   Then, get a new report from another agency later.
Protect yourself!  If you suspect that your identity has been stolen, you can put a hold on your credit file.  That way, if someone tries to get new credit in your name, you have to be contacted.  Don't give out your personal information or social security number to anyone that calls or emails you for information.  Only give out the information if you started the contact, and know who you are talking to.
Another way to keep your credit score high is to make all of your payments on time every time.  If you are having a hard time making your payments and keeping your credit score  high, call a lawyer or financial planner for advice. Don't fall victim to the scammers!
Your credit is very important, you should protect it carefully, and ask many questions.  If something "smells fishy", or sounds to good to be true, it usually is!  Call us if you need  help with credit questions.
Daniel  J. Winter
BankruptcyLawChicago.com
312-789-9999
Offices in Chicago, Oak Lawn, Skokie, and Gurnee, Illinois