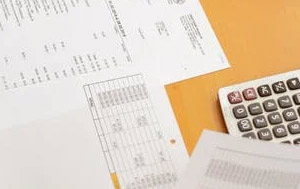 width="300″ height="189″>
Dealing with financial problems is not easy. When clients are also dealing with divorce issues, it makes their situation much more difficult. Most of the time, when clients call me, the bankruptcy lawyer, they are already separated and trying to sort out their lives, and how they are going to split everything apart. They have to divide up their assets (house, car, retirement accounts, things in the house, etc.). But also, they have to deal with their debts. It is very important that if you are in the process of a divorce, or thinking of starting the process, that you consult with an experienced divorce attorney, AND, an experienced bankruptcy attorney. The bankruptcy attorney will have to review your situation and come up with a plan, often needing to work with your divorce lawyer.
There are many issues that the bankruptcy lawyer needs to consider when talking to a client who is divorcing. Here are a few of them:
1. Timing: When to file the bankruptcy? In many cases, a bankruptcy filing will stop the divorce proceedings. So it is important to discuss your situation with both the divorce and bankruptcy attorneys to determine your goals, and to protect yourself from collection by the bill collectors too.
2. Who gets which bills? This is important in both the divorce and bankruptcy. Some of this depends on who is going to stay in the house, who is working, and who has custody of any children.
3. Who is filing the bankruptcy case? Sometimes, it makes sense for the spouses to file a bankruptcy case together. This can lower costs in the divorce court because the clients won't have to pay their lawyers to try to divide up the debts. But, for the clients to file bankruptcy together, they need to be able to communicate, and cooperate enough to be able to get through the process. And, they need to be sure that their interests are not too much in conflict. The attorney will need to review the situation to see if he/she can represent both clients without a conflict of interest between the clients. Clients that have "uncontested divorces" are ideal candidates to file one case together. Otherwise, each client may need to file bankruptcy with their own lawyer. An experienced bankruptcy lawyer can review everything and help decide which strategy is best for you.
It is important to consult with a bankruptcy lawyer early in the whole process. That way, you can have a clear path through the complicated maze of bankruptcy and divorce. We offer free consultations, so we can review your situation and help you start on the right plan of action. We have offices in Chicago Loop, Oak Lawn, Skokie and Waukegan.
Daniel J. Winter
BankruptcyLawChicago.com
djw@DWinterLaw.com
312-789-9999