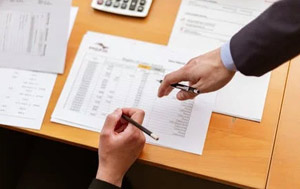 I have been practicing law for over 30 years, almost all of them in Bankruptcy Court. Over this time, I have advised clients in a wide range of issues.  I have represented Debtors, Creditors, and Trustees. All parts of the system.   Over these years, I have worked with, for, and against attorneys in the bankruptcy system.  And, in many situations, I have encountered attorneys with little to no bankruptcy experience. And, I have been a resource for other attorneys, to help them and their clients.
Bankruptcy is a very complicated area of practice, and, being a Federal proceeding, uses a whole different set of rules and procedures, many different for each Judge.  And, the world of Bankruptcy intersects with just about every area of law.  That is because people seeking relief from their debt problems may also have other problems at the same time.
Many people who are separated, divorced, or who have child support problems end up in Bankruptcy Court, either as the one who filed for Relief from their debts, or as a Creditor, someone who is owed money.  I have represented parties on both sides of that equation, helping them protect their rights in Bankruptcy Court.  Many divorce attorneys contact me to discuss how best to proceed on behalf of their clients, whether it is to be sure that support is still paid, or to see whether certain Divorce judgment provisions are honored.
And, because they lose income while unable to work, people who are injured and have a Personal Injury claim still may need help with outstanding debts.  In addition to the medical bills that result from an injury, and should be covered by the lawsuit proceeds, people may owe on other debt such as credit cards or loans.   People who have Workers Compensation claims may have substantial other debt as well.  Their attorneys should know that in Illinois, people who file for Bankruptcy can protect $15,000.00 of their injury claim, and Workers Compensation claimants can protect their whole claim, generally.  I have advised and helped many injury attorneys and their clients as they navigate both of these Courts.
Real estate also intersects with Bankruptcy, as many people who have filed for bankruptcy protection own, or are trying to buy or sell property.  What can they protect?  When is the best time to file for Bankruptcy? I can help attorneys and their clients through these processes.
These are just some examples of the areas of law practice that intersect with Bankruptcy practice. I am happy to be your resource. I will answer fellow attorneys' questions as they come up, to help you navigate over, around, and through Bankruptcy.  Your client may or may not need my help.  I have found that over the years, attorneys in certain areas of practice answer my questions that rely on their expertise. I am happy to do the same!
Daniel J. Winter
BankruptcyLawChicago.com
312-789-9999