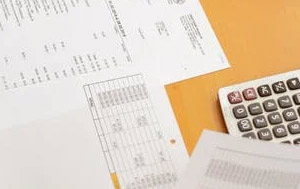 Z is for Zero! Nothing Owed!
We finally made it to the end of the bankruptcy alphabet, Z! Z stands for Zero. Zero is what you end up owing on certain of your debts in bankruptcy. If you qualify for Chapter 7 Bankruptcy, unsecured debts are "Discharged" or eliminated. That means you owe nothing on them.
How do I get to zero owed? First, you need to be able to qualify for Chapter 7 Bankruptcy. This qualification step depends mostly on the "Means Test". The "Means Test requires that you either make less than the state median income level for your family size, or, if you make more, that you pass a complicated test (a form that your attorney calculates, with certain allowed expenses) to see if you qualify.
Secondly, the debt needs to be an "unsecured" debt, and a certain kind of unsecured debt. Most commonly discharged debts are credit card and medical debt. Unsecured means that there is no collateral, like a house or car, or furniture that is security for the loan. So if you have a car loan, it makes sense that you have to finish the payments to keep the car. Certain types of unsecured debts are not eliminated, such as student loans, and certain kinds of taxes that are less than 3 years old.
If your bankruptcy case is prepared correctly, and the debtor (person filing the bankruptcy) is honest about everything he/she owns and everything he/she owes, the desired result is that zero, nothing will be owed on unsecured debt.
There are many specific rules and procedures to follow in a bankruptcy case. To get to "Zero", call an experienced bankruptcy attorney to discuss your situation.
We have offices in Chicago Loop, Oak Lawn, Skokie, and Waukegan; call now for a free consultation.
Daniel J. Winter
LAW OFFICES OF DANIEL J.WINTER
53 W. Jackson Boulevard
Suite 718
Chicago, IL 60604
312-789-9999
djw@DWinterlaw.com
BankruptcyLawChicago.com