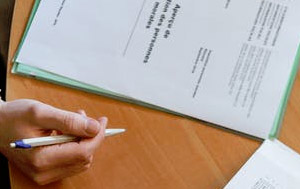 This is a common question.  Many people who fall behind in paying their bills end up having a long credit history full of unpaid debts that just won't "go away".   Or, a business owner may have a lingering debt from the past, and hopes it will drop off.
The short answer is that it depends on the law of the state you live in.  Court Judgments can stay on your credit report for 7 years, or until the state statute of limitations expires, whichever is longer.   The longer answer, assuming that you are trying to find out when the debt will just disappear from your life is more complicated.  In Illinois, creditors can get court judgements and renew them, so that they can continue to collect on them.   Take a look at this article from Bankrate.com, showing the general rules.
If you are looking for an "easy fix" by just waiting out the debt, it is not very realistic. First of all, creditors are very aggressive in finding out where you live and work, to use any way they can to find you before the debt would get too old to collect. And, there is a huge market for debt buyers in old debt. It is difficult to predict when a creditor will sue you, but, more often than not, they find a way to collect their debt.  Sometimes, you might see that the debt is "written off" on your credit report as a bad debt.  This is the creditor's note for their records, and their books, but has nothing to do with whether they can collect from you.  Just because it is a bad debt for the collector doesn't mean it goes away.
Think about your whole financial situation.  Do you have other debts to deal with?  Will this debt come back to haunt me?  It's important to consult with an attorney to discuss these questions.  Many times, just dealing with one debt won't solve your problem. Sometimes, bankruptcy is the solution, either Chapter 7 debt elimination or Chapter 13 repayment.  And, sometimes it isn't.  Sometimes,  you can settle debts or work out payment plans without bankruptcy.
We can discuss everything with you personally, and come up with a comprehensive plan to deal with your debts.
Daniel J. Winter
BankrutpcyLawChicago.com
Offices in Chicago, Gurnee, Oak Lawn and Skokie, Illinois
djw@DWinterLaw.com