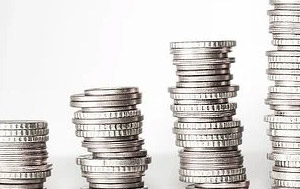 If your mortgage has been in foreclosure recently, no doubt you have heard of programs such as MHA (Making Home Affordable), HAMP, HARP, (Home Affordable Modification or Refinance Programs) and others in the alphabet soup of programs that the Federal government created in response to the foreclosure crisis starting in 2009.  Loss-Mitigation is the process by which the bank literally is trying to cut its losses, and offer homeowners a way to keep their house, and somehow make payments, or to give back the house sooner, to prevent additional foreclosure fees.
I am summarizing an important article, published in the March, 2015 Illinois State Bar Association Journal "How Loss Mitigation Affects a Residential Foreclosure in Illinois" by  attorney Matthew Hulstein.  Now, in Illinois Mortgage Foreclosure Law, the lender has to offer loss-mitigation options before filing the foreclosure; in fact, they have to wait 3 months after the default, and send the borrower a grace-period notice, and inform them that there are options in loss-mitigation for them.  Also, many counties in Illinois have built-in mediation programs that can be used to get the lender to "sit down" with the borrower, and help the borrower review the programs with the lender.
In order to get a judgment of foreclosure, the lender has to submit a loss-mitigation affidavit, listing exactly what was done in the loss-mitigation process.  Even after judgment, the borrower has 3 months to redeem (save by getting  totally caught up on the payments for the mortgage) the property. So, during that time period, the borrower can apply for loan modification or other programs.  The goal of all of the loss mitigation is, wherever possible, to avoid a foreclosure sale.
Now that the rush of foreclosures has died down, and there is a more normal number of cases, the judges in foreclosure court do not always seem to be on the borrowers' side. But, the Illinois Mortgage Foreclosure Law allows some safeguards in the time it takes to foreclose, to allow some of these loss-mitigation programs to work.
We help defend foreclosures, and guide borrowers through the foreclosure process.  Call if you have questions about your situation.  We can explain your options, to help you and your family through this difficult time.
Daniel J. Winter
312-789-9999
Offices in Chicago, Gurnee, Oak Lawn, and Skokie, Illinois