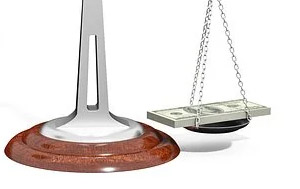 An adversary complaint is really just a legal term for a lawsuit filed in a Chapter 7, Chapter 11 or Chapter 13 bankruptcy case.  When you file a bankruptcy case, you are "Petitioning" the US Bankruptcy Court for relief from your debts.  In return, creditors can contest your petition by filing a lawsuit.
The most common kind of Adversary Complaint is one filed by a Creditor (a person or company you owe) against the person who filed for bankruptcy.  The creditor can file the complaint for very specific reasons, such as if they believe that the Debtor (the one who filed the case) lied to them about their financial situation, or lied to the Bankruptcy Court about what they own, or committed fraud.  There are very specific rules about what kind of complaint can be filed, and how it is done. And, because of that, Adversary Complaints are not filed very often.
Other kinds of Adversary Complaints can be filed by the Debtor to determine which debts are eliminated, such as when the debts are for income taxes.  Or, the Debtor can file an adversary complaint if a creditor does not follow the rules and collects on their debt after the bankruptcy case is filed.  The Debtor could then receive an award of money damages.
An adversary complaint proceeds like most kinds of litigation, and can last many months, and sometimes years, with exchanges of information and preparation for trial, if needed.
If you are involved in a bankruptcy case, either as a Debtor or a Creditor, you need to have an experienced attorney represent you in the Adversary Complaint, to get the best possible result, I have represented Debtors and Creditors in this kind of bankruptcy court litigation, which can be very complicated.
It is important to know your rights if you are involved in a bankruptcy adversary complaint.  As a Debtor, you want to know how to defend the complaint most effectively, and in the least costly way.  As a Creditor, you need to know how to maximize your results in an economical way.
Experienced attorneys like us can help navigate the way in an adversary complaint.  Call us to discuss your problem, or to set up a free consultation.
Daniel J. Winter
BankruptcyLawChicago.com
312-789-9999
Offices in Chicago, Gurnee, Oak Lawn, and Skokie, Illinois