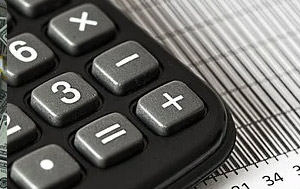 W in the Bankruptcy Alphabet stands for What you need to bring to an appointment. This is very important. When someone calls my office to set up an appointment, I first discuss their situation generally to see if I can help that person. So, when you first call, you should make the conversation productive. You should have a general idea of which companies you owe, how much you owe, approximately, and what you own.
Even more important, for the first appointment to be productive for both you and the attorney, you need to bring in as many documents as you can. We don't expect you to know the exact amount you owe for your mortgage, but, that's where the documents come in. For the first appointment, you need to bring:
-ID or Drivers' license, Social Security card or other proof,
-Pay stubs or other proof of income from the last 6 months.
-Federal Income Tax Returns as you can from the last 4 years.
This is to help meet the requirements of the Bankruptcy Code to prove your income level, to show that you can qualify for Chapter 7 or Chapter 13 Bankruptcy.
Also, you need to bring the following about your personal and business finances:
-Mortgage and Association statements
-Foreclosure papers
-Lawsuit papers
-Business Bills
-Business incorporation papers
-Busines Tax returns
-Credit Card and Medical bills (1 each)
– Collection letters or attorney notices
-Car loan statements
It is important that you bring information about ALL of your debts, even if it is for something that you want to keep and pay for, such as a house or car. This is because we need a full picture of your whole financial situation to better solve your problems.
The more information you bring to your appointment, the more productive we can be in discussing and coming up with solutions to your financial problems.
For a free first meeting at one of our offices in Chicago, Oak Lawn, Skokie, or Waukegan, Illinois, or just to ask any questions about your financial situation, call us.
Daniel J. Winter
LAW OFFICES OF DANIEL J. WINTER
53 W. Jackson Boulevard
Suite 725
Chicago, IL 60604
312-789-9999
djw@DWinterLaw.com
BankruptcyLawChicago.com