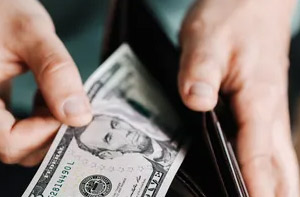 Small Business Owners-Watch out for the Sharks!
Small Business  owners have so many "hats" to wear.  One expression is that the owner is "Chief, Cook and Bottle Washer".   So, with all of those roles, it's difficult to manage everything.  One of the hardest jobs is to keep the cash flow going. So, for a restaurant, the hard times might be in the dead of winter, when people go out to eat less.  And, for a landscaping business, it's the winter months.  Some business owners develop sidelines to help even things out, such as snow plowing for a landscaping business.
But many business owners cope with cash flow problems by taking business loans.  They might get a mailer from a small business lender or find one online. These loans can be huge traps!  Because they are business loans, and not consumer loans, there are many fewer regulations on the type of loan, amount of interest, or amount of payments.  And, in almost all small business loan agreements, the owner signs a personal guarantee.  That means, even if your business is incorporated, you, the business owner is on the hook for the whole loan if the business fails and the corporation doesn't pay.  Many times, the business loan agreement is secured by the owner's house as well, so if the business fails, the owner can lose his or her house!  I've seen so many of these loans over the years. Many of the payment arrangements are payments that can be in the thousands of dollars per week, taken directly from the business bank account automatically!  The interest rates and payment amounts almost guarantee a default in the loan, especially for a struggling business.  This is modern-day "loan sharking"!
These loans have exploded over recent years, and now, there's a new way that the lenders get to enforce them.  Lenders from New York and some other states are allowed to have the borrower sign a "Confession of Judgment".    By signing that document, the business owner gives up the right to fight a lawsuit in court.  It streamlines the process to make it even quicker to get money.  See the Bloomberg article on this here.  So, they can get the New York Judgment and register it in Illinois, or any other state, to collect on it much faster than before!  There are ways to stop the collection, and bankruptcy is an option to explore. Most business owners believe they can work their way out of it, and start borrowing more, or cashing retirement plans to keep the business going.  Before doing these things, it's important to talk to an experienced bankruptcy attorney to develop a plan to save what is possible, before it's too late.
Small business owners are especially vulnerable to these types of predatory loans.  But, there are ways to fight back.  Don't panic, make a plan.
Daniel J. Winter
BankruptcyLawChicago.com
Offices in Chicago, Gurnee, Oak Lawn and Skokie, Illinois
312-789-9999