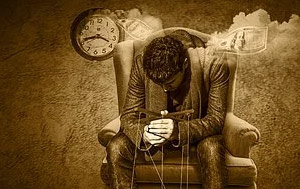 In the bankruptcy alphabet, S is for the smile of relief that you get during the Bankruptcy process.  People may think that bankruptcy is not a "happy" area of law, or a light-hearted process for the clients.  But, if it is done right, bankruptcy can give lots of smiles. 
First reason to smile, bankruptcy is not a failure, it's a fresh start.  When clients come in to my office, they may have been through a job loss, catastrophic medical treatment and bills, or a business gone bad.  These are definitely difficult events.  And, you can feel like a failure. But, every cloud has a silver lining.  Federal Bankruptcy law gives people the opportunity to start over, and, depending on their situation, move on and live life like normal again.  Nobody who comes to see me to explore bankruptcy options, like Chapter 7 and Chapter 13, really thinks of bankruptcy as a first option. Rather, it's a last resort.  I cannot count the number of clients who said that they really don't want to file bankruptcy, but end up having no choice.  No doubt, this is serious stuff, but smiling is good therapy.  It will make you feel better! 
The second reason to smile is all of the debt relief that you can get.  You can eliminate unsecured debt such as credit card and medical debt in a Chapter 7 bankruptcy.  Filing bankruptcy also stops all phone calls, harassment, and garnishments immediately.  In a Chapter 13 case (payment plan type), sometimes you can even pay pennies on the dollar on a second mortgage!  Bankruptcy allows you to breathe again and get some relief from your bills.
The third reason to smile is that you can get help from attorneys like us, at the Law Offices of Daniel J. Winter.  We will treat you with care, compassion and never like "just another client".  We  understand that everyone's situation is unique, and you will get a free first meeting with one of our experienced attorneys.  By the time you leave our office, your frowns will turn into smiles, and you will know exactly how we can help you, and how you can solve your problems.
We have 4 locations to serve you:  Chicago Loop,Oak Lawn,Skokie, and Waukegan.  Call for a free appointment.  You'll be smiling soon!
Daniel  J. Winter
Law Offices of Daniel J. Winter
53W. Jackson Boulevard
Suite  725
Chicago,IL60604
312-789-9999
BankruptcyLawChicago.com