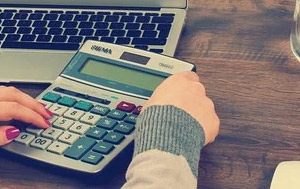 In the last few years, as the volume of foreclosures has slowed in Illinois, the foreclosure courts have been processing the cases faster.  Foreclosure cases that used to take one to two years have been speeding through the court at a more regular speed of eight to twelve months.
More people recently have been having to deal with the consequences, and the end results of foreclosures.  In Illinois, foreclosure courts can enter two types of judgments (court orders).  The first is an "in-rem" judgment of foreclosure. That means that the judgment is only against the property.  This allows the bank only to continue with the foreclosure process and get the house back, and evict whoever lives there.  The lender CANNOT sue the person for money.
The second type of judgment is an "in-personam" judgment of foreclosure. This means that the bank can not only get the house back and evict people in it. The bank can also sue the people who signed the note (promise to pay on the loan) for the deficiency. The only way that a court awards an in-personam judgment of foreclosure is if the person or people on the loan are served personally. That means whoever is being sued must actually be legally given the foreclosure papers as the law requires.
It is important that if you are sued by a bank or mortgage company that you bring your papers to an experienced attorney who can defend you.  We can help you review your defenses, and see what your best strategy would be.  Would foreclosure defense or bankruptcy be right?
We have offices in Chicago, Oak Lawn, Skokie, and Gurnee, and are here to answer your questions.