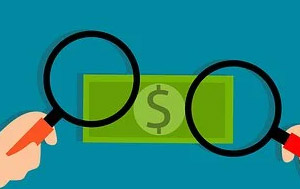 When you are trying to decide who to hire to be your attorney for a bankruptcy case, as much as you are trying to figure  out what to do, you are trying to see if the lawyer will be the right one for you.  Just like dating, you need to find the "best fit" for you.  You need not only a lawyer with the right skills in the area of law, but you also need a lawyer who will respond to your questions, and your concerns and needs.  As I wrote earlier,  finding the Right Bankruptcy Attorney is like going on a Job Interview.  So here are questions to ask any lawyer before you hire them for a bankruptcy case.
1.  Which lawyer will be in charge of my case?  This sounds simple, but there are many firms that don't assign a specific lawyer to your case. So, you might meet with one attorney at first, and never see them again.  Or, that attorney might be in charge of your case through the whole process.  You need to know who will answer your questions.  And, you need to know how many lawyers you will see during your case.  The more lawyers involved, the less of a chance that each lawyer will know what your goals are, and your situation.  They may be able to look at your bankruptcy papers, but that doesn't tell your story.
2.  How should I pay the legal fees for my case?  This is at the top of most clients' minds.  Does the attorney require one lump-sum  payment before he will work on your case, will he or she take payments?  When will your case be filed?  Does the attorney take personal checks?  How long can I take to pay your legal fees?  All of these questions are important, and it is important to have an attorney who will work with you to accomplish your goals, and work with you on paying their fees.
3.  How much will my case cost?  By the end of your first in-person meeting, you should have a good idea of the exact price, and what that includes.  You should know what the cost covers, and what would be an extra charge.
4.  What do you, the attorney,  recommend that I do?  You should know what the attorney recommends, and why.
5.  Do I have any other options?  Is Chapter 7 or 13 the best option for you?  Or, would something else, outside of bankruptcy be better?  What would happen if I don't file bankruptcy?  You should know many different alternatives before making your decision.
6.  What areas of law other than bankruptcy do you practice, and how much experience do you have in bankruptcy law?  You should know if bankruptcy is most of what the attorney does, or if it is just a small part of his or her practice.  With all of the knowledge required in bankruptcy, it is usually best to have an attorney who is up to date on bankruptcy practice, and has experience in that practice area, to avoid problems, and to be able to deal with problems if they come up.  Lawyers can "concentrate" their practice in a specific area, which helps a lot, in giving the client the best, most efficient help possible.  Does the lawyer only do Chapter 7 cases (which are usually less complicated), or does the lawyer also do Chapter 13 (more complicated cases)?
Ask yourself, after your meeting, do I feel comfortable talking to the attorney, asking questions, and do I understand my choices?  Do I want to have him or her to be the one to help me, over the next few years, to help fix my financial life?
Print this article, and bring it to your appointment, add your own questions.  You should be confident in your choice of bankruptcy attorneys.  It's an important decision on the road to financial health.
We offer free in-depth meetings with experienced attorneys.  You will be able to interview us, and ask us questions, so you can make a good decision.  We have offices in Chicago, Oak Lawn, Gurnee, and Skokie, Illinois.
Call and ask for our  free New Reports on Secrets to Successful Chapter 7 and Chapter 13 Cases.
Daniel J. Winter
BankruptcyLawChicago.com
312-789-9999