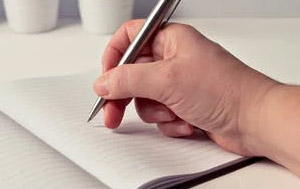 Recently, the US Government announced that same-sex marriages will be recognized in all federal matters, including bankruptcy.  That means that married gay and lesbian couples can file for bankruptcy together, in one case.  And now,  Gay and Lesbian couples can marry in Illinois.
Allowing a gays and lesbians to file bankruptcy together can make a big difference.  First off, couples that have financial problems can file one case. That means only one court filing fee ($335 for Chapter 7 and $310 for Chapter 13 reorganization cases).  And, for only one legal fee.
Most couples I see, gay or straight, own houses and cars together, and have debt in both of their names.  Same-sex couples can now review all of their options, and can decide whether both want to file, or just one person, but it won't mean two cases.  If want help  deciding whether you can keep your house or car, or stop lawsuits, or foreclosure, you have more options than ever before.
Now that married gay couples are considered one family unit, there can be a downside as well—that both incomes are counted.  See my article "Same Sex Couples Who are Legally Married Can Now File Bankruptcy Together-What does this mean for the Means Test?".
It is important to call to discuss your specific situation, and, regardless of the kind of family you have, we can help you figure out what is best for you.  We offer free consultations at all of our 4 area offices.  And, we can review your case by phone first to give you an idea of how we can help you.  Or, just  call and ask for our exclusive secrets to successful Chapter 7 and Chapter 13 cases and get some helpful hints!
Daniel J. Winter
BankruptcyLawChicago.com
312-789-9999
Offices in Chicago, Gurnee, Oak Lawn, and Skokie, Illinois
As well as in Milwaukee, Wisconsin.