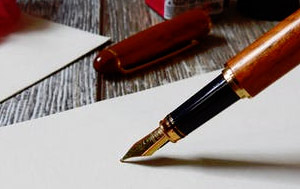 People who owe money to debt collectors are "easy pickings" for scam artists.  People end up owing many different companies, who sell their debt to other collectors. So, naturally, by the time they start getting collection calls, it is hard to tell what debt each call is for, and what it is all about. Some debts could be many years old.   And, people are already stressed and worried about these debts.
Now, in a new twist, the scam artists are targeting bankruptcy filers. See this Press Release from the National Association of Consumer Bankruptcy Attorneys.  They use information that is public record, such as name and address, to pose as the attorney, and try to get people to wire money to pay a debt.  And, the calls are made after business hours, making it hard to verify whether it is actually from the attorney's office.  Apparently, they make threats of jail for not paying the debt!  Talk about adding insult to injury! These people are already in Bankruptcy!
First of all, no legitimate attorney would ask a client to wire money to satisfy a debt (which would be eliminated in bankruptcy!).  Secondly, if it sounds at all strange, call your own attorney to verify it when you can talk to the attorney!  Third, it is illegal for debt collectors to call someone who has already filed for bankruptcy protection! And, whenever someone on the phone makes a threat of jail time, it is fake, because you cannot go to jail for an unpaid debt in this country.
I have also had some clients, who get these calls before they have filed any bankruptcy case.  So, be alert, and, if it sounds scary and threatening, think twice, and ask an attorney, a legitimate attorney, right away, before sending any money to anyone!  One of the best defenses you have is to demand, to anyone on the phone, to send their request in writing, by mail, preferably.  Sending money blindly to someone on the phone is dangerous, and almost always a fraud.
If you get any strange requests, ask for them to send you a letter, and then call us, we can help you figure out what is fact and what is fiction!  Most importantly, don't give strangers money over the phone!
Daniel J. Winter
BankruptcyLawChicago.com\
312-789-9999
Offices in Chicago, Gurnee, Oak Lawn, and Skokie,  Illinois.