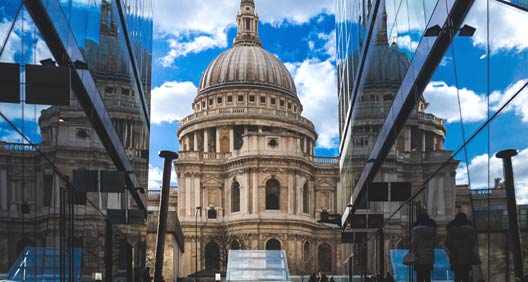 As much as clients interview attorneys to be good for them, attorneys are looking for good clients.  This is not to say that every client has to be "perfect", rather, this is more of a guide for what to expect, and how to make the best out of an attorney/client relationship.  Everyone wants to "get their money's worth" from their lawyer.  This list applies to just about every attorney and area of law, but I'm writing with Bankruptcy clients in mind.  The first step to finding a good lawyer to help you file a bankruptcy case is to be a good client.  Here's how to be a good client and get the most out of the experience:
Ask questions. Your attorney needs to know if you understand what he or she has explained. And, most importantly, you should know what your options are.  You should understand that if you take a certain course of action, what will happen. Do you know what your choices are?  What to do next?  Do not: Argue with the attorney.  This may seem obvious.  But, if the attorney gives you an answer you don't like, arguing won't change the answer.  And, if you want to have a good, productive relationship with the attorney, that certainly won't help.  As I said  before, you are the one who is trying to convince the attorney to take your case and to help you.  If you don't understand why the attorney came to a conclusion, ask why.  You can get a second opinion from a different attorney if you want.
Be organized. Before the appointment, the attorney will ask you to bring in documents, in order to be  prepared for the appointment.  Even if you don't have all of the documents, bring in what you have, and be ready to show them to the attorney.  The more organized you are, and the more documents you have, the more productive your consultation will be.  Before meeting with a bankruptcy attorney like me, you should at the very least know which companies you owe, and approximately how much, and what you own.  You have a limited time for the appointment. So, if you spend half the time figuring out who you owe, there will be less time for the attorney to discuss how to solve your problems.
Listen and take notes if you want. There's a lot of information to learn at an appointment.  Write things down as you think of questions.  Then, you'll have some good questions to ask.
Keep in touch with your attorney. It's up to you to let your attorney know if anything unusual is happening. For bankruptcy clients, we need to know if anything changes in your financial life. Did you get a tax refund, a raise, a demotion, lose a job, get a new job?  Did you get any collection letters or court papers?  While you are getting your documents together, and paying your attorney, your situation may not stay the same. That's why it is crucial to contact your attorney at least every month.  If you don't let your attorney know what's going on, and for instance, a wage garnishment is served on your job, you could lose money from your paycheck.  Keeping in touch can be as simple as a quick email, text, or phone call. It shows the attorney you are on top of things!  And, it keeps your case up to date!
Get documents to your attorney as soon as possible. And, update them too! In bankruptcy cases, the court requires 6 months' pay stubs. But, not just any 6 months.  You need to provide the exact last 6 months before the case is filed. So, it is a moving target, and you need to keep updating your documents until your case is filed. And, if you file your tax returns, get any new returns to your attorney.  Tax returns, too, are a moving target and need to be updated.
Look for and respond to emails, letters and messages from your attorney. This is very important.  Your attorney usually will contact you for important reasons. It's important that you respond to any communications as soon as you can. It might be time-sensitive too! So call or email back!
Being a good client is important, because it helps the attorney solve your problems, and help you better!
Daniel J. Winter
BankruptcyLawChicago.com
Offices in Chicago, Gurnee, Oak Lawn, And Skokie, Illinois
312-789-9999