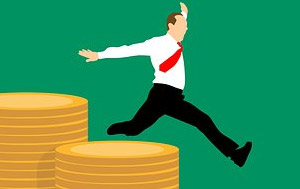 When most business owners think of Bankruptcy, they are thinking that is the option of last resort, when everything is going "down the tubes" so to speak.  But, in reality, Bankruptcy offers many ways to reorganize debts and save the business. The main way that Bankruptcy helps a small business is to "get the heat off" and allow a business or its owner to stop the collection lawsuits or deductions directly from its bank account, and allow it to survive, and then thrive again.
These clients came to me 5 years ago:   They have owned a carry-out fish restaurant (think delicious fresh fish fry) for decades on Chicago's South Side.  They had been doing great business for a long time, until road construction for over a year on their street blocked traffic so much that business dropped, a lot!!  Over the years, they had used a business loan to refurbish the restaurant and keep the cash flow going, and then, more recently, they had refinanced the loan.  The Bank would only refinance if the owners used their Business AND their house as collateral. And, they had to personally guarantee the loan.  So now, they really had to do well, because if they didn't pay, they would lose everything, their business and their house!! And, because of the personal guarantee, they'd owe the money even after everything is gone!
Business just didn't pick up enough, and they fell behind on their bank loan payments.  The Bank ended up filing a Lawsuit to allow them to take the business and their home. The clients hired an attorney to defend the Lawsuit, but it was reaching the point where they'd lose everything.  Their attorney called me to help.  Because my clients personally guaranteed the large bank loan, we were able to file Chapter 13 Bankruptcy to pay the Bank loan back over 5 years AND keep the restaurant going and keep their house.  The Bank fought hard against the Chapter 13 Plan, but my clients' payments and my negotiations allowed my clients to get a chance to make all of the required payments and save everything.
My clients kept selling lots of fish!  They ended up finishing the Chapter 13 Plan by making all of the required payments over 5 years!! They now have paid off the Bank and have a thriving restaurant that made it through the hard times of the Pandemic as well!! And they kept their house as well!!
For many business owners, Bankruptcy isn't the end, it can be the beginning, and it can save your business and home!! It's best to call sooner rather than when it's too late!
We are here to answer your business questions and help you.
Daniel Winter
BankruptcyLawChicago.com
312-789-9999