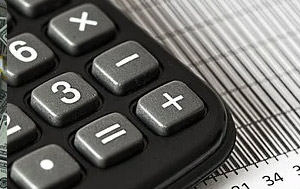 Nothing could be further from the truth! My job as a Bankruptcy Attorney is to help clients understand the process, and how to navigate all of the complexities of Bankruptcy Law. My job is also to educate the public about common misconceptions of the Bankruptcy Process, and how it works.
You may think, well, if the client is broke, how can they afford to hire a lawyer? That is a legitimate question. But, in reality, if you are having financial troubles, as a business owner, or as a consumer, you can't afford NOT to hire an attorney.
Many people might do a google search "how to file Bankruptcy", and get some results, and with a bit of hunting, find some forms to fill out. What are the forms exactly? When a person or business files for Bankruptcy Protection, they are required to file a "Petition for Bankruptcy Relief". They are literally asking the Court for Relief from their Creditors (companies they owe). Even if you think your case is simple, what you don't know can hurt you.
When you Petition the Court for Relief, you are required to tell the Court in the Forms all about your financial life. The Petition asks you to list everything in the world that they own (Yes, the world!). So, if you own a timeshare in Florida, that goes on the list. If you own a plot of land in Europe, that goes on the list too! And, you have to list what you own such as cars and valuable items in your house. You also have to list EVERYONE YOU OWE. Every company, every person, no exceptions! These are just some examples.
There are approximately 60 pages of questions that every person or business owner has to answer UNDER THE PENALTY OF PERJURY. Full, accurate disclosure is the only way you can get relief from the Court. And how you disclose everything on the Petition is very important! This means that if anything is left off, you could be denied your Bankruptcy Discharge (completion document) or worse, be sentenced to Prison for Bankruptcy Fraud.
And, there are legal consequences to filing for Bankruptcy Protection. You'll want to know what happens with your house and car as a result of a Bankruptcy filing too!
This brings us back to the attorney's job. The attorney's job is to sort through your whole financial situation and help you decide what is best for you, and how to best get through it, and come up with the best strategy for you and your family. Filling out the Petition is the Last thing that we do, after you provide the necessary documentation and we review everything in detail with you. Then you review the Petition to be sure it is accurate before signing it.
Can you just fill out some forms yourself and petition for Bankruptcy Relief? Yes. But, you would be taking chances with your future.
At BankruptcyLawChicago, we can help you with the "Touchless Bankruptcy" and you don't even need to leave your house. We are here to answer your questions and guide you.