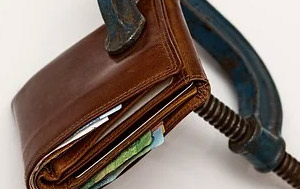 In the 20-plus years I've been an attorney, there have been many changes to how clients find an attorney, and how attorneys find their clients.  Back when I started in practice, there were a few companies that rated attorneys.  Those companies mostly focused on the very large corporate attorneys.   The large corporate attorneys, in turn, bought these huge multi-volume sets of books that rated law firms throughout the United States.  Legal consumers could only find these books, which were larger, heavier, and more expensive than encyclopedias, in large law firms or law libraries.  The general public could not tell the difference between lawyers.  Especially for areas of the law where everyday people need help, such as debt and bankruptcy, there was not an easy way to find the best lawyer.
In the last 10 years, thanks to the internet, several websites have come onto the scene, which levels the playing field for lawyers and clients alike.  Websites like Avvo.com act like yelp for restaurants, but for lawyers.  So, rather than going to the yellow pages blindly, people can find a lawyer, and look at reviews, and other clients' experiences. Also, the site screens lawyers for any disciplinary problems, and reports their accomplishments.
Based on my reviews for 2015, Avvo.com has awarded my firm the Clients' Choice Award.  It is awarded to lawyers who have received numerous favorable reviews over the past year
This is not the only way a client should judge whether to hire an attorney, but it is a good place to start, to find about the attorney and his or her practice.  Then, it is important to interview the lawyer yourself, to find out about how your case would work, and how the attorney will work with you.  Take a look at my profile on Avvo.com, and judge for yourself. Take a look also at this blog article on how to interview an attorney, so that you  can get an idea of what to expect.
Daniel  J. Winter
BankruptcyLawChicago.com
312-789-9999
Offices in Chicago, Gurnee, Oak Lawn, and Skokie,  Illinois