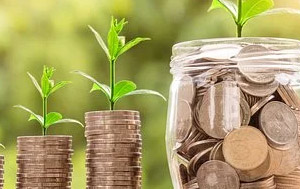 This is a series of blog articles about Bankruptcy that will hopefully educate you about important concepts in an interesting and informative way, the Bankruptcy Alphabet. 
The first concept is A, for Attorney.  Why is having an attorney- a responsive, knowledgeable Bankruptcy attorney so important?  First of all, you need an attorney who is responsive.  You need to be able to call your attorney and be able to talk to the attorney or someone in his/her office right away, or, if not immediately, within a short time of when you leave your message.  What good is it to have an attorney if you can't talk to him or her?  The most important part of your case is the attorney you choose.  The attorney's job is to counsel you based on what is best for you and your family to get the best possible result based on your unique situation.  A responsive attorney will be able to give you specific advice, tailored to your needs. Just "getting a bankruptcy" is not the only answer, but how it affects you and your family is the most important part.  You should walk out of your attorney's office knowing exactly what to expect, each step of the process.  If you do not have a clear idea of what will happen, then you need to ask more questions, or choose a different attorney.
Secondly, the attorney should be knowledgeable about bankruptcy. The attorney should have many years of experience in bankruptcy.  This experience allows the attorney to anticipate any potential issues or problems in your case.  Also, the experience allows the attorney to prepare your bankruptcy petition based on the bankruptcy code (laws) and rules to allow you to succeed in your case and get a bankruptcy discharge.  If the petition is not prepared correctly, your whole case could be jeopardized.  If a problem does come up, an experienced attorney will also know how to deal with the problem, and get the best possible result.
When I meet with potential clients, I emphasize that they should choose the attorney they feel most comfortable with, because the attorney/client relationship is very important.  Depending on your case, you may be dealing with this person and his/her office for up to 5 years.  It is not a decision to be taken lightly. 
Daniel J. Winter
LAW OFFICES OF DANIEL J WINTER
53 W. Jackson Boulevard
Suite725
Chicago,IL 60604
312-427-1613